Unique archaeological sources. These few words can make you understand the importance of pile dwellings in archaeological research.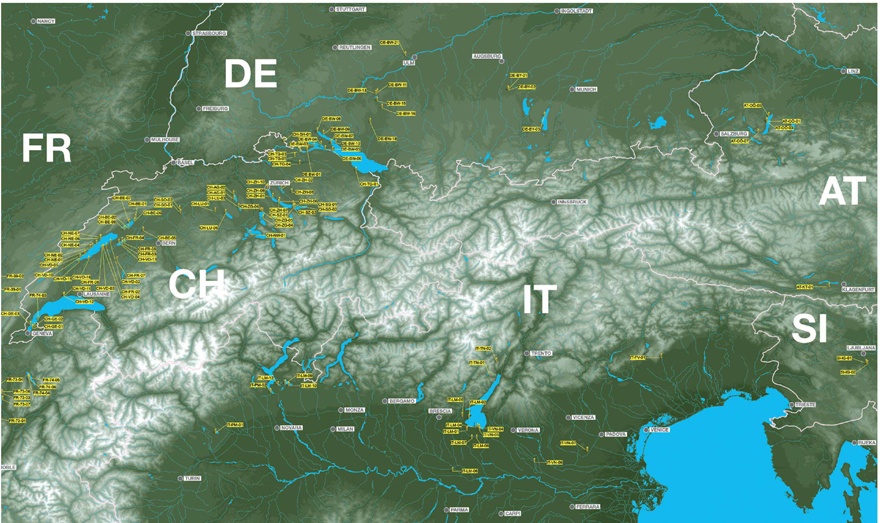 Map of the WHL siteThanks to the wet environment, or precisely because they are still underwater, the pile-dwelling settlements could cast up an incredible amount of finds of organic material which have allowed us to reconstruct many aspects of the daily life of the oldest European communities, from the Neolithic to the Metal Age.
This is why the serial transnational site "Prehistoric Pile Dwellings around the Alps" was inscribed on the UNESCO World Heritage List during the 35th session of the World Heritage Committee, held in Paris from 19 to 29, June 2011. Of the 937 pile-dwelling villages surveyed in total, only 111 have been included in the serial transnational site: Switzerland (56), Italy (19), Germany (18), France (11), Austria (5) and Slovenia (2) .
---
The timeframe covered by the sites is very wide and spans from the Neolithic to the Iron Age (5000-500 BC). The 19 Italian sites selected are located in 5 regions: Lombardy (10), Veneto (4), Piedmont (2), Trentino Alto Adige (2) and Friuli Venezia Giulia (1).
The highest concentration of pile dwellings is located in the area of Lake Garda, where more than 30 settlements are known to have stood both on the shores of the lake and in the intramorainic basins.
Among those, Lavagnone pile dwelling.
The Italian Management Plan
for future projects, studies, research and more
---
For all information on the transnational serial site PREHISTORIC PILE DWELLING AROUND THE ALPS, please consult the official website
PALAFITTES/PFAHLBAUTEN/PALAFITTE/KOLIŠČA/PILE DWELLING NEWS
The transnational magazine of the UNESCO site, published annually from 2020 by the International Coordination Group (ICGpalafittes).
Here the research projects, protection and enhancement activities carried out in the five countries involved in the WHL "Prehistoric pile dwellings around the Alps" are illustrated.
Mouse over the cover to download
PalafitteNews 2020
PalafitteNews 2021
PalafitteNews 2023
PALAFITFOOD - So schmeckt die Pfahlbauküche (S. BENGUEREL, R. EBERSBACH, M. GSCHWIND, K.SCHÄPPI)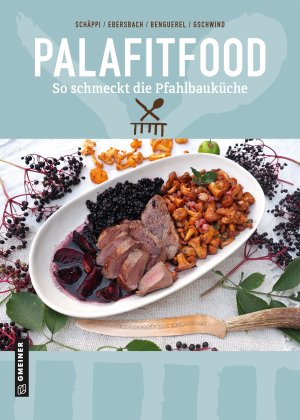 PALAFITFOOD
A volume collecting the recipes (and much more!) published on the Palafitfood blog by German archaeologists in 2021 on the occasion of the 10th anniversary of the UNESCO World Heritage inscription of the prehistoric pile dwellings around the Alps. ONLY IN GERMAN